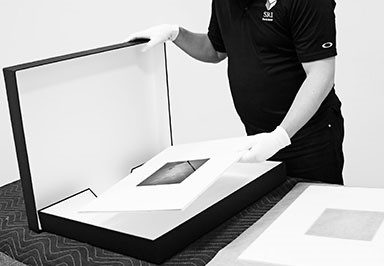 As your Art Collection Management provider, Ainslie Gatt Art Consultancy delivers specialist advice in the selection, knowledge, value and care of your art.
With professional guidance your art collection will be enhanced in range, quality and value.
Managing you art collection may include collection documentation, artwork research, authentication, provenance verification, significance and valuation, assistance with art acquisitions and commissions.
Ainslie works with accomplished professionals in the fields of conservation, picture framing, installation, storage, and transport logistics and will advise you on the appropriate course of action for your art collection.
With 25-years of art industry experience, supported with a postgraduate education, Ainslie has a comprehensive understanding of how to preserve and protect your artworks.
Correct Art Collection Management can enhance, protect and improve the value of your collection.
Please feel free to contact us for any Art Collection Management requirements Email: art@ainsliegatt.com.au