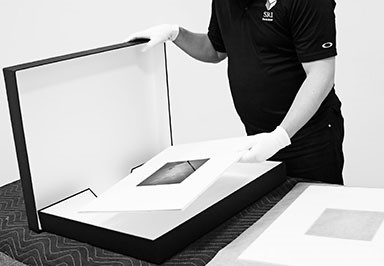 As your Art Collection Management provider, Ainslie Gatt Art Consultancy delivers specialist advice in the selection, knowledge, value and care of your art. With professional guidance, your art collection will be enhanced in range, quality and value.
Catering to a discerning clientele from nascent to legacy collectors, we provide a comprehensive range of services for clients looking to form, develop and manage major art collections.
These services include counsel on the following:
comprehensive assessment of collections
collection identity and development, strategic guidance on acquisitions, deaccessions, and short- and long-term planning
collection-related issues of estates, asset portfolios, and family offices and foundations
Ainslie works with accomplished professionals in the fields of conservation, picture framing, installation, storage, and transport logistics and will advise you on the appropriate course of action for your art collection.
With over 25-years of art industry experience, supported with a postgraduate education, Ainslie has a comprehensive understanding of how to develop, preserve and protect your collection.
Please feel free to contact us for any Art Collection Management requirements Email: art@ainsliegatt.com.au